BRAND IDENTITY & STRATEGY / UI & UX DESIGN / DIGITAL CONTENT MARKETING
✧ Summer of 2018, I started the rebranding process for a fashion, ecommerce brand called Gekks. Along with creating a new brand identity and strategy for their target audience, I redesigned their website and headed their digital marketing campaigns including social media strategy, email marketing, and ad creative.
PART I. BRANDING - PROBLEM
✧ Their old brand was very text heavy and consisted of only neon green branding elements, targeting a younger demographic.
✧ The above the fold created a confusing initial experience for the end-user. With a tagline about socks and the visual with 3D shoes, I didn't understand what exactly the product was.
✧ Their taglines were inconsistent across digital and print collateral mixing "Get Ready to Love your Socks" with "Go Sockless", which also created a confusing experience. Where Gekks socks or not?
✧ There were no lifestyle photography, making the brand very product focused, without the end user in mind. The imagery along with inconsistent brand elements, created a sense of distrust and confusion.
PART I. BRANDING - USER NEEDS/RESEARCH
Gekks' user needs are to eliminate: foot odor, sock slippage, heel blisters, and visible no show socks. The current eCommerce apparel companies, like Stance or Uniqlo, only sell no show socks as a sub product and do not address all of these issues. If we take a look at Bombas, one of Gekk's biggest competitor, not only do they no solve all the user needs but also their brand is heavily mission-based focusing on their one-for-one business model. In the sock industry where there is little technology innovation, Gekks has the biggest advantage:
1. Gekks are the only no show socks that stick inside your shoes (solves the visible no show socks, heel blisters, and sock slippage problems).
​
2. Gekks are the only no show socks knit with antimicrobial yarn that kill odor causing bacteria (solves foot odor).
Budget friendly consumers are more likely to spend their money on cheaper, quick fix solutions such as: odor eaters, foot powder, and disposable no show socks. Due to the product cost, Gekks are tailored to consumers of a higher average median income, which should be reflected in their branding.
PART I. BRANDING - SOLUTION
✧ I wanted to turn this into a lifestyle, consumer focused brand where our target demographic could not only trust the quality and comfort of the product, but also understand the product. After pitching design concepts to the Founders/CEOs, I worked on creating a new brand identity that'll focused on elevating the current brand with the end-user in mind including: logo, color palette, typography, iconography, voice, and imagery.
✧ I made a teal green for the primary brand color to reflect Gekks main product makeups (ecofriendly recycled yarn + antimicrobial yarn) and brand word, fresh. The secondary colors are calm and reliable.
✧ The original website had no icons at all. I created clean, geometric icons and subtle shoe print patterns user vectors to highlight important product features.
✧ I went with a simple modern, san serif font to add to the authentic brand, but also to create a sense exclusivity, that buying Gekks was a special addition to your wardrobe.
✧ To capture Curiosity + Humor +Excitement + Product Information + Loyalty, I created the tagline with an authentic, personable, and playful voice to instantly grab the user's interest.
Three of the biggest pain points Gekks users experience are:
​
1. Understanding product functionalities before purchase.
2. Understanding how to properly install Gekks at purchase.
3. Understanding how to care for Gekks after purchase.
To eliminate confusion and better highlight the product qualities, I redesigned the mobile/desktop versions of the website.
New branding style guidelines to fit the target demographic, drove conversion rates up 1.25% week over week (approximately $18k in additional revenue)
PART III. DIGITAL CONTENT MARKETING
To reinforce proper installation and care instructions of Gekks, I created social media content that highlighted:
I created video content with quicker movements for FB/Instagram ads to attract new customers.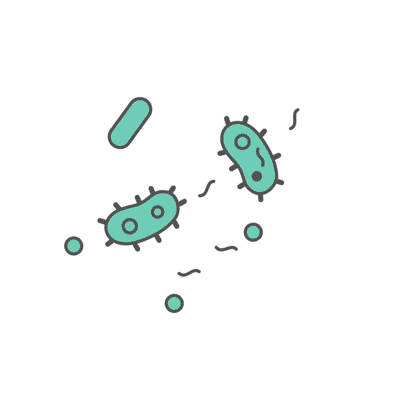 ✧ To increase repeat customers, I directed, designed, and curated the Gekks blog. Blog articles were aimed to create fashion and tech related content, which were tailored to their target audience.
✧ In just a few months, the Gekks blog curated over 7k blog views with an average conversation rate of 2.84% per article.
To further engage with new and existing customers, I worked with social media influencers, created stories with FAQ's, hosted giveaways, incorporated outfit inspirations, designed email marketing campaigns.